5 Reasons You Should Choose A Cloud Based Accounting Software 2019
We are official Xero Advisor Certified!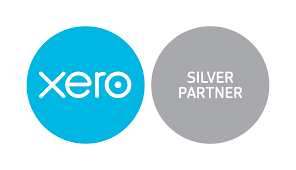 For those of you who are unfamiliar with Xero, they are a leading cloud based accounting software company. Which basically means, they are on the internet and you don't need to download anything to use them.
Why choose a cloud based accounting software?
1. Your financials update immediately.
If your accountant updates your accounts, you can check it in real-time over your morning coffee. Simply log-in, and it's there in seconds, so you are constantly up to date with the status of your company.
2. Collaboration is easy.
Have a new employee you want to add? Or a lawyer? Or maybe you want to share the accounts with a potential investor. All of this is possibly with a click of a button. Don't worry, you can set read-only settings to ensure no one goes in and changes anything!
3. Use the app, anywhere, anytime.
Because everything is in the cloud, you can use it from any device in any location provided you have internet. Sweet!
4. Alllll the add-ons.
Hate having to move around between different services on the web and on your phone? Integrate everything with a cloud-based accounting software so you can reach check your sales, pay your employees, and upload expenses all in one place.
5. Cloud software is always improving.
Unlike the accounting software that you download onto your desktop that only get upgraded every once in a while, the cloud is constantly updating, making it more user friendly and adding new apps to make it even more appealing.
Bonus: It's pretty!
Like anything on the internet, things are getting nicer and nicer to look at. While the data itself may be confusing, at least it's pretty to look at… right?
Need help setting your business up on Xero? Or already have a business set up but want to get some help in keeping it up to date? Reach out to us at info@cooperfinancials.com!